Your guide through digital law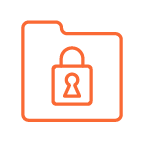 Data protection & data security
The purpose of data protection and data security is to protect the personality and fundamental rights of persons about whom data is processed. We support you with the implementation of the applicable regulations.
External data protection officer
As an external data protection officer, we take on all legally required tasks and support your company in all matters relating to data protection and data security.
Competent. Efficient. Transparent.
As an experienced data protection and energy law specialist, Michèle Balthasar specializes in advising small, medium-sized and internationally active companies.
Through her many years of experience as an in-house lawyer, she has acquired a strong practical orientation with which she supports her clients in complex legal and organizational challenges in a solution-oriented and efficient manner.
Her strengths include her profound know-how, pragmatic and goal-oriented solutions as well as absolute transparency.